Lasorda University
A Recollection of My Summer of '68 with Tommy Lasorda and the Ogden Dodgers.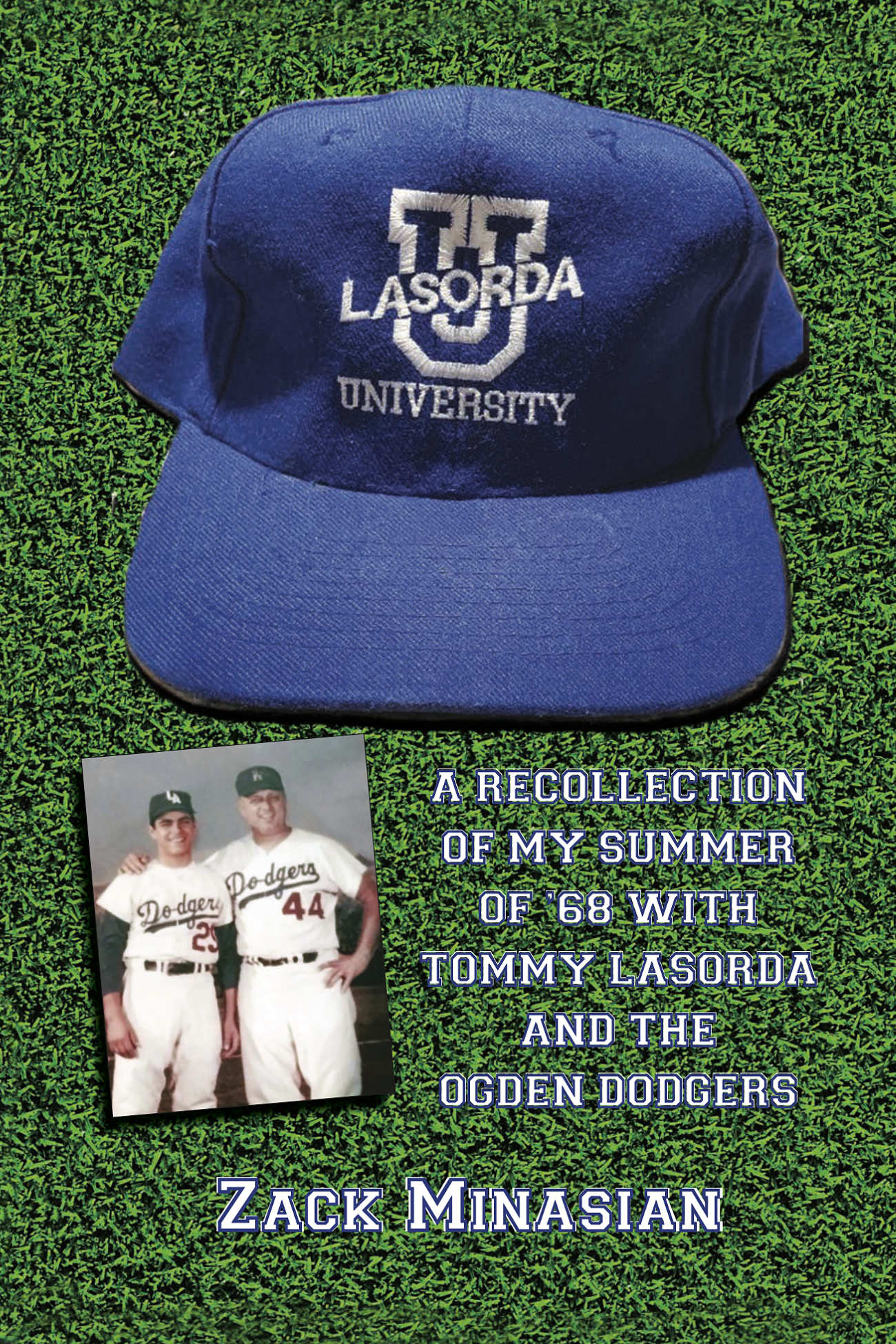 ZACK MINASIAN'S passion for baseball and his unique and deep connection to the sport prompted him to share his experiences through his first book, Lasorda University. As a teenager Zack worked as the "clubbie" for the Ogden Dodgers in the late 1960's, a rookie league Dodger affiliate, managed by the great Tommy Lasorda. Zack's time with Lasorda was nothing less than an education.
His acquired skill poured over into his later roles as the visiting clubhouse manager for the Texas Rangers from 1988-1994; home clubhouse and equipment manager for the Rangers from 1995-2009; and as the administrative assistant to the field manager for the Boston Red Sox in 2012.

This book is a spectacular read. It includes something for everyone. For the general baseball fan, it is an inside look at the minor-league experience - reminiscent of Bull Durham, except the stories are all true.
This is a welcome work of great baseball history! I like the casual way in which the book is structured, the old photos, and the personal remembrances. Several of the remembrances and details are entirely new to me, so those, too, were fun to discover. It's about time somebody wrote a book about the Pioneer league 1968 season— the year we all learned how to BELIEVE!
Sandy "Dazzy" Vance, Pitcher, 1968 Ogden Dodgers
What a story!!! For me as a baseball fan, it was refreshing to see what true leadership can accomplish on the diamond! The passion of these young kids who were giving it their all to make the major leagues was in part due to their amazing manager-- Tommy seems to have been one of the greatest motivators in all of sports! And for the author to be able to convey this story through his experiences-- it felt to me like being in the dugout and in the clubhouse and on the team bus for the entire season.
A great way to honor Tommy and the positive influences he had on all of us.
Dave Gaston, Outfielder, 1968 Ogden Dodgers
I really found it difficult to put this book down until I finished reading it. The chronology of stories and events that occurred along with the individual players recounting they're own experiences under Tommy's tutelage makes for a fantastic read and is essential for any baseball fan.

$23.95 / Softcover
$43.95 / Hardcover
+ tax and S&H
$46.95
Premium Hardcover
+ tax and S&H
$31.95
Softcover
Includes tax and S&H